A bill in the Maryland General Assembly, sponsored by state Del. Joe Vogel, D-Montgomery, aims to require hospitals to conduct a fentanyl test on patients suspected of a drug overdose, in response to the alarming number of overdose deaths caused by fentanyl in the state.
According to data from the Maryland Opioid Operational Command Center, fentanyl accounted for over twice as many overdose deaths as the substance with the second-highest number of deaths. Hospitals are the first line of defense, and testing for fentanyl would help inform opioid prevention strategies.
Fentanyl Problem in Maryland
Like many other states in the United States, Maryland has been grappling with a fentanyl problem for several years. Fentanyl is a synthetic opioid that is many times more potent than heroin, making it extremely dangerous even in small quantities. The drug is often mixed with other substances, such as heroin or cocaine, and sold on the black market, making it difficult to detect and control.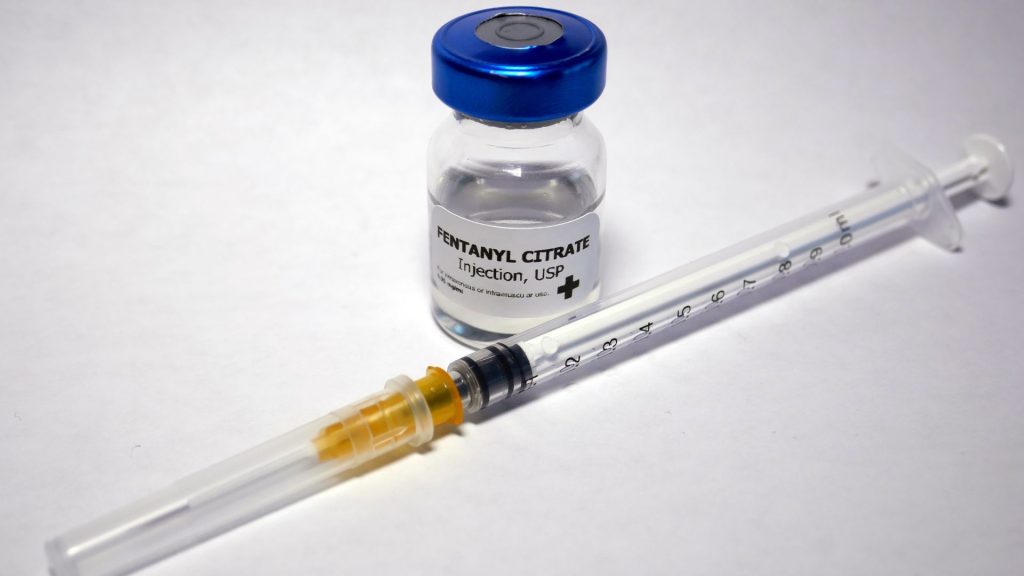 According to data from the Maryland Opioid Operational Command Center, fentanyl accounts for the majority of overdose deaths in the state. In the 12 months ending in October 2022, there were 2,001 overdose deaths from fentanyl.
Let's put this unbelievable statistic in context.  This is more than twice as many deaths as the second-highest substance, cocaine. The number of fatal overdoses from fentanyl has skyrocketed in recent years, increasing nearly 90% from just 26 in 2011 to 2,348 in 2021.  So this problem has sprung up out of nowhere, and policymakers need to respond to it quickly.
Maryland has taken steps to address the crisis, including passing legislation to make the overdose-reversing drug naloxone more widely available and creating drug treatment programs. The state has also joined a multi-state lawsuit against pharmaceutical companies that allegedly contributed to the opioid epidemic.
Maryland Law Would Model California Law
The bill is modeled after a California law called Tyler's Law, which mandates hospitals to include fentanyl when testing patients for drugs.Tyler's Law is named after Tyler Shamash, a 19-year-old who died in 2018 at a sober-living facility after years of drug use. Tyler had been struggling with substance abuse since he was 14 years old and had been to rehab several times. His family members believe that he may have survived if he had received proper medical treatment that included testing for fentanyl.
In response to Tyler's death and other overdose deaths in California, the state passed legislation in 2020 that mandates hospitals to include fentanyl when testing a patient for drugs. The law went into effect on January 1, 2021.
Under the law, hospitals are required to test patients suspected of a drug overdose for fentanyl and other synthetic opioids. The law also requires hospitals to report any positive tests for fentanyl to the California Department of Public Health.
Tyler's Law is the first law in the United States that mandates hospitals to include fentanyl when testing a patient for drugs. The law is seen as an important step in addressing the opioid crisis in California and preventing overdose deaths.
Going After Fentanyl Dealers
The General Assembly is also considering Senate Bill 464, a bill sponsored by State Sen. William Folden, R-Frederick, which aims to double the maximum term of imprisonment for distributing fentanyl.This bill would increase the maximum term of imprisonment for violating the prohibition against manufacturing, distributing, possessing with intent to distribute, or dispensing certain controlled dangerous substances containing fentanyl.  The current maximum term of imprisonment is 10 years, and the bill seeks to increase it to 20 years. The bill also clarifies that the sentence imposed under this section shall be consecutive and not concurrent with any other sentence imposed under any other provision of law.
Fentanyl and Zylazine
Another Fentanyl problem that is getting attention in 2023 is fentanyl mixed with Zylazine.  The DEA has issued an alert in March 2023 about the severe threat posed by xylazine mixed with fentanyl, a dangerous combination that has been seized in 48 of 50 US states. According to the DEA, the mixture of these two drugs is making fentanyl, which is already a highly potent synthetic opioid, even deadlier.  The DEA tells us that approximately 23% of fentanyl powder and 7% of fentanyl pills seized by the agency contained xylazine. In addition to the obvious danger, apparently injecting drug mixtures containing xylazine can lead to severe necrotic skin wounds that may result in tissue death and amputation.
Xylazine, a veterinary tranquilizer, is not approved for human use and has sedative effects similar to an opioid but does not respond to the opioid overdose antidote, naloxone.  Despite this, some people use it for its sedative effects, which are similar to those of an opioid. However, xylazine is not an opioid and does not respond to the opioid overdose antidote, naloxone (also known as Narcan).
When combined with fentanyl, the risk of overdose is even greater. The US Centers for Disease Control and Prevention reports that over 100,000 Americans died from drug poisonings between 2021 and 2022, with 66% of the deaths involving synthetic opioids like fentanyl.
Xylazine is most concentrated in Philadelphia which means if flows down to Baltimore.  Xylazine is being viewed as a potential "emerging threat" by the White House, which may lead to the development of a federal plan to address it. The FDA has taken action to stop the unlawful import of xylazine.