The Trans Health Equity Act, also known as House Bill 283, was passed by the Maryland House of Delegates with a majority of 93-37 votes. This bill mandates the inclusion of gender-affirming treatment for transgender individuals in Maryland's Medicaid program. The next step is for the measure to be considered by the Maryland Senate. Del. Anne Kaiser (D-Montgomery County), who introduced HB 283, expressed pride in the decision, calling it a significant step forward for transgender healthcare in the state.
Gender-Affirming Treatment
Gender-affirming treatment is a form of healthcare that involves medical procedures such as hormone therapy and surgery to help align an individual's physical characteristics with their gender identity. This type of treatment has been found to be beneficial for individuals with gender dysphoria, a condition in which a person experiences distress due to a mismatch between their gender identity and the sex they were assigned at birth.
For transgender women, gender-affirming surgery may involve procedures such as breast augmentation and genital reconstruction. In contrast, for transgender men, it may involve procedures such as chest reconstruction and genital reconstruction. The specific surgeries and procedures performed can vary depending on an individual's needs and goals, and can involve multiple stages over some time.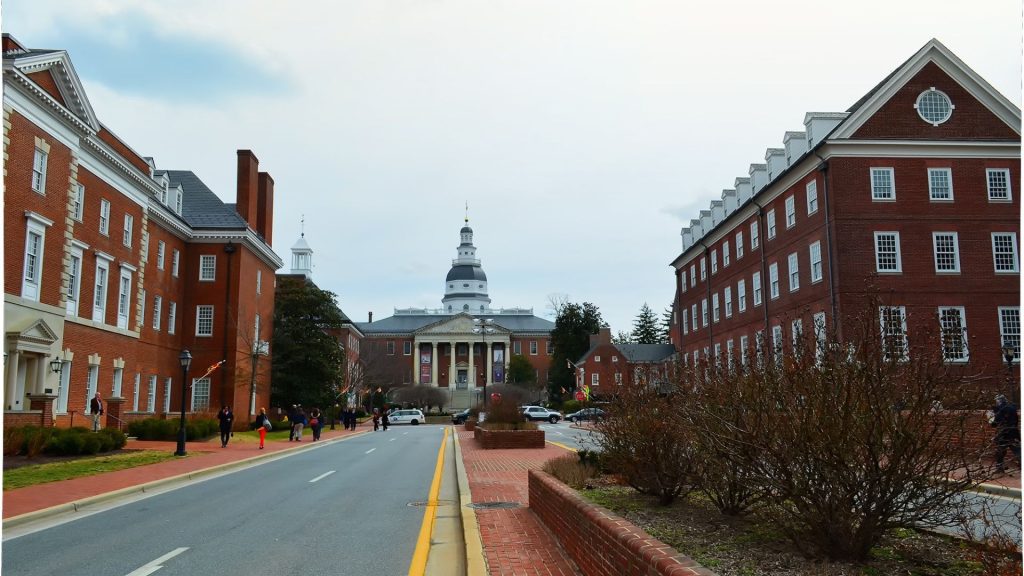 Gender-affirming surgery is often just one part of a more extensive process of gender transition, which can also involve hormone therapy, counseling, and other medical and social support. It is an essential option for many transgender individuals who experience gender dysphoria. In this condition, a person experiences distress or discomfort as a result of the mismatch between their gender identity and their physical characteristics.
Gender-Affirming Legislation in Other States
Maryland is not the first state to consider legislation related to gender-affirming treatment. In fact, several states have passed healthcare-related laws for transgender individuals, while others have introduced bills that are still being debated.
In 2019, Vermont became the first state in the US to allow gender-affirming surgery to be covered by Medicaid. The landmark legislation was hailed by many as a major step forward for transgender healthcare access, as many transgender people face significant financial barriers to accessing gender-affirming surgeries. Before the Vermont law, many private insurance plans and Medicaid programs excluded coverage of these procedures, deeming them cosmetic or unnecessary.
Additionally, New York and California have passed similar laws requiring Medicaid to cover gender-affirming treatment. In Oregon, the Transgender Health Care Equity Act, which mandates the coverage of gender-affirming treatments, was signed into law in 2019. In Illinois, a bill was introduced in 2021 that would require insurance companies in the state to cover gender-affirming treatment.
On the other hand, some states have taken a different approach and passed legislation to restrict gender-affirming treatment for minors. For example, in Arkansas, a law was passed in 2021 that prohibits doctors from providing gender-affirming treatment to individuals under th, with penalties including loss of license and fines. Similar bills have been introduced in other states, such as Alabama, Texas, and South Carolina.
Maryland's Law Is a Step in the Right Direction
The passage of the Trans Health Equity Act in Maryland would significantly improve healthcare access for transgender individuals in the state. While there is still much work to be done to ensure equitable healthcare access for transgender individuals across the country, the efforts of lawmakers in Maryland and other states demonstrate progress toward this critical goal.
House Bill 361 – Birth Certificate Modernization Act
Another piece of legislation in 2023, House Bill 361, also known as the Birth Certificate Modernization Act, proposes to make it easier for individuals to change the sex and parent designations on their birth certificates in the state of Maryland.
Under the proposed law, the Secretary of Health would be required to issue a new birth certificate with a different sex designation if the Department receives satisfactory proof that the individual has undergone appropriate medical treatment for sex transition or has an intersex condition or if a court of competent jurisdiction has issued an order indicating that the sex of an individual has been changed.
The bill would also allow individuals to change the parent designations on their birth certificates by making a written request under penalty of perjury, and to choose the designation of "mother," "father," or "parent." The proposed law would require the new birth certificates to not be marked as "amended" and not indicate that a change has been made to the sex or name designation.
Related Maryland Law
Maryland has been making legislative efforts to improve healthcare access and equity for transgender individuals. In 2014, Maryland became one of the first states to prohibit discrimination based on gender identity in employment, housing, and public accommodations.
In 2018, Maryland Governor Larry Hogan signed an executive order prohibiting discrimination based on gender identity in state employment. This was followed by the state legislature passing the Caregiver Advise, Record, Enable (CARE) Act, which requires healthcare providers to ask patients if they identify as LGBTQ+ and to document that information in their medical records.
In 2019, Maryland enacted the Vital Records Modernization Act, which allows individuals to update the gender on their birth certificate without requiring gender confirmation surgery or a court order. The law also allows parents to choose a nonbinary gender marker for their child's birth certificate.
Transgender Law Updates
May 17, 2023 – Gender Affirming Care in Missouri
Missouri Attorney General Andrew Bailey is seeking the dismissal of a lawsuit filed by Southampton Community Healthcare, a St. Louis clinic, challenging an emergency rule that banned gender-affirming care for transgender minors and adults. Bailey terminated the rule on Tuesday and has asked the St. Louis County Circuit Court to end the legal challenge, citing the rule's nonexistence as the basis for mootness. The lawsuit, filed last month, sought to have the rule declared unlawful. Judge Ellen Ribaudo issued a temporary administrative stay in April. The judge later converting it into a temporary restraining order earlier this month. Bailey stated that due to the rule's expiration in February 2024 and the scheduling constraints for a preliminary injunction hearing, there wouldn't be sufficient time for an appeal.
The termination of the rule was partly prompted by a bill passed by Missouri lawmakers on May 10, 2023, which imposes a four-year ban on gender-affirming care for minors. The bill also includes a provision that restricts access to gender-affirming healthcare under Medicaid.
May 16, 2023 – Iowa Supreme Court Dismisses Appeal
The Iowa Supreme Court dismissed an appeal that contested a ruling declaring a state law unconstitutional. This law had been used by the state's health department to deny Medicaid coverage for gender-affirming surgeries. The lawsuit ended when the state agreed to cover the surgical costs for two transgender individuals, following a lower court's decision that the law violated the state constitution's equal protection clause. The court stated that the state's agreement to pay for the procedures made its appeal on the amendment to the civil rights act moot. (You can find the briefs in the case here.)
May 15, 2023 – Florida Transgender Lawsuit Dismissed (for now)
A lawsuit filed by a transgender police detective, accusing Florida Atlantic University of sex discrimination under two federal laws for not promoting him, was dismissed. The U.S. District Court for the Southern District of Florida addressed the question of whether an employee could sue for sex bias under Title IX of the 1972 Education Amendments Act or if such claims are preempted by Title VII of the 1964 Civil Rights Act. While the plaintiff, Jonathan Ponce, cited decisions by the First, Third, and Fourth circuits and a Justice Department manual, the court argued that Ponce's case was more similar to cases decided by the Fifth and Seventh circuits, which held that Title VII is the exclusive remedy for sex discrimination at federally funded educational institutions. Furthermore, the court stated that even if Ponce could sue under Title IX, his claims under both statutes failed to meet federal pleading standards, leading to the dismissal of the suit. However, this case may not be over quite yet. The court dismissed the suit without prejudice, allowing Ponce the opportunity to file an amended complaint.