In Zadnik v. Ambinder, a Maryland Appellate Court decision issued yesterday, addresses interesting issues of common law marriage and who can bring a wrongful death claim in Maryland.
Facts of Zadnik v. Ambinder
Thomas Zadnik, the appellant, lodged a wrongful death lawsuit against an oncologist and Johns Hopkins Medicine in the Circuit Court for Baltimore City. Mr. Zadnik alleged that the late Margaret Conway, the decedent, was his common-law wife under Pennsylvania law and that the defendants' negligence caused her death.
Dr. Ambinder sought a dismissal or summary judgment on the grounds that Mr. Zadnik lacked standing to bring forward a wrongful death action due to him and Ms. Conway not being legally married. The court agreed, dismissing the complaint citing a lack of sufficient evidence to demonstrate a common-law marriage, which Mr. Zadnik is now appealing. The claim against Johns Hopkins Medicine was dismissed similarly, despite the institution not participating in the court proceedings due to not being served.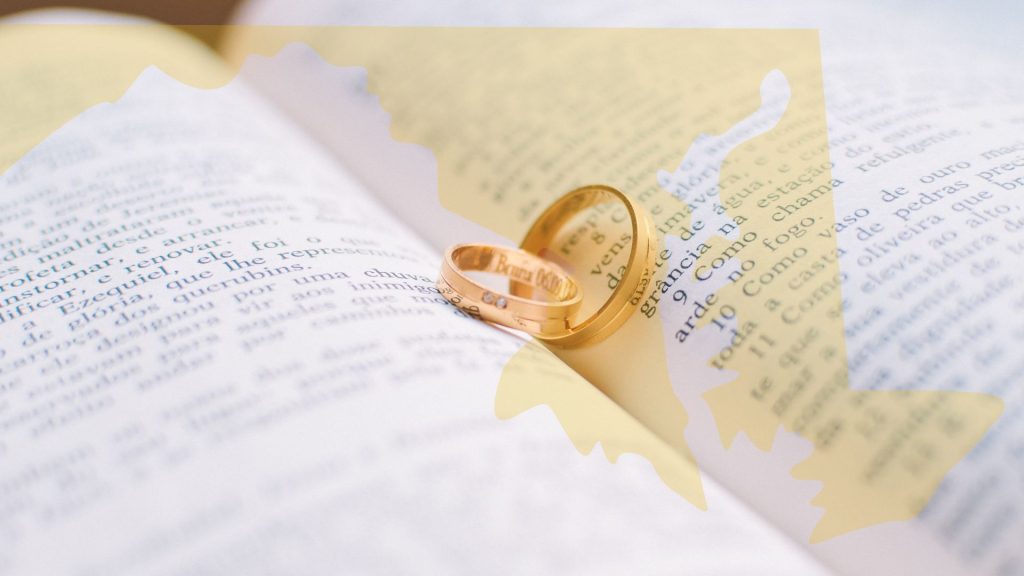 According to Maryland law, only a spouse, child, or parent of the decedent can generally bring a wrongful death action. Mr. Zadnik's assertion of being a common-law husband was central to his claim of standing. Numerous documents were attached to the motion, including medical documents, newspaper articles, affidavits, and deposition transcripts. Zadnik's response to Requests for Admissions and Answers to Interrogatories were also included, where he affirmed that he and Ms. Conway privately exchanged vows at their Pennsylvania home, constituting a common-law marriage.
In an article published in Southern Chester County News, their manor home was identified in the public domain as "…the home of Tom Zadnik, a retired engineer and his wife Margaret Conway, for the past 12 years." Peggy and Tom told the Southern Chester County News reporter that they were husband and wife.
But whether they considered themselves married seemed to fluctuate.  Mr. Zadnik also admitted that he and Ms. Conway didn't announce their marriage to most friends, family, and neighbors, nor did they acknowledge their marital status in any tax documents. Contrarily, several summaries of Ms. Conway's appointments noted Mr. Zadnik as her "husband".
The circuit court granted Dr. Ambinder's motion to dismiss.  In its ruling, the Baltimore City Circuit Court judges stated, "In the view of the Court, there is no genuine, based on the evidence before the Court now, there is no genuine dispute of a material fact with regard to the existence of a common law marriage… [that gives plaintiff] standing to sue here."  So the court found that while Mr. Zadnik had shown that the parties lived together, he had not provided compelling evidence to establish the existence of a common-law marriage and dismissed the case with prejudice.
Who Can Bring a Wrongful Death Lawsuit in Maryland?
Being a family member or loved one does not give you standing to bring a Maryland wrongful death claim. The individuals who can bring a wrongful death claim in Maryland are determined by the statute itself. The first group to have standing – the legal right to sue – are the primary beneficiaries. These include the spouse, parents, and children of the deceased. If none of these persons exist, or if they refuse to file a claim, then secondary beneficiaries – any individual related to the deceased by blood or marriage and who was substantially dependent upon the deceased – may file a claim.
The Maryland wrongful death statute (Courts and Judicial Proceedings § 3-904) specifically states: "An action may be maintained against a person whose wrongful act causes the death of another if the deceased: (1) is survived by a spouse, parent, or child of the deceased; or (2) has no surviving spouse, parent, or child, and is survived by a person who is related to the deceased by blood or marriage and who was substantially dependent upon the deceased."
Historically, Maryland courts have not recognized common-law marriage claims under the wrongful death statute.  This appeal hinges on whether the plaintiff has standing under wrongful death lawsuit under CJP § 3-904(a)(1) to file a wrongful death lawsuit as the spouse of the decedent.
Court's Ruling
During the case's discovery phase, it was discovered that their supposed marriage was based on Pennsylvania common law, which isn't recognized in Maryland. However, Maryland law does accept marriages that are considered legitimate in the place they were established.  Although Pennsylvania abolished common law marriage in 2005, it still recognizes such unions that came into existence on or before January 1, 2005. According to Pennsylvania law, the establishment of a common law marriage necessitates an exchange of words with the express intent to form a legal relationship of marriage, a concept known as verba in praesenti.
Mr. Zadnik must provide strong evidence of this common law marriage. Words sufficient to cement an agreement to marry are usually needed to prove the existence of a common law marriage. However, in the absence of verba in praesenti evidence, a party can introduce evidence of "constant cohabitation and a broad and general reputation of marriage" to create a rebuttable presumption that the marriage existed.
Mr. Zadnik insists that his testimony about verba in praesenti is enough to raise a significant issue. On the other hand, Dr. Ambinder asserts that a person claiming to be the common law spouse of a deceased individual cannot prove a marriage's existence solely through their own testimony.
The Maryland Dead Man's Statute
The case also touches on Maryland's Dead Man's Statute, which restricts a party's ability to testify about transactions or statements made by a deceased or incompetent person. Codifed in Court and Judicial Proceedings (CJP) § 9-116, the Dead Man's Statute is less exciting than the name suggests.  It is simply a Maryland rule of evidence that limits the ability of an interested party to testify about transactions or communications with a deceased or incompetent person in a legal proceeding that involves the deceased or incompetent person's estate.
The purpose of the statute is to guard against potential false claims or biased testimony in situations where the deceased or incompetent person cannot provide their own version of events.
CJP § 9-116, reads:
"A party to a proceeding by or against a personal representative, heir, devisee, distributee, or legatee as such, in which a judgment or decree may be rendered for or against them, or by or against an incompetent person, may not testify concerning any transaction with or statement made by the dead or incompetent person, personally or through an agent since dead, unless called to testify by the opposite party, or unless the testimony of the dead or incompetent person has been given already in evidence in the same proceeding concerning the same transaction or statement."
But, in this case, it does not prevent Mr. Zadnik's testimony regarding verba in praesenti because a wrongful death lawsuit is for the benefit of the person bringing the action and cannot increase or diminish the estate of the deceased.
Dr. Ambinder's main contention is that Mr. Zadnik cannot establish the existence of a marriage solely through his self-serving testimony. But that is not what Pennnsylvania laws says.  Several Pennsylvania court cases support Mr. Zadnik's position, suggesting that a surviving spouse's testimony, if found credible, could indeed provide clear and convincing evidence of a common law marriage.
Court Says Whether There Was a Marriage Is a Jury Question
Mr. Zadnik has maintained, both in an affidavit and his replies to formal legal questions, the decedent proposed marriage to him. This exchange reportedly occurred in the comfort of their Pennsylvania home on July 3, 1998, long before the 2005 cutoff in Pennsylvania.
Zadnik's account outlines that Ms. Conway initiated the proceedings, declaring, "I, Margaret Ann Conway, take thee, Thomas John Zadnik, as my husband." Zadnik claims he reciprocated these vows, stating, "I, Thomas John Zadnik, take thee, Margaret Ann Conway, as my wife." The verbal exchange culminated with Conway announcing, "We are married."
Should a jury deem Mr. Zadnik's testimony as credible – and it is hard not to have some doubt, right? –  the court said this detailed account of their verbal exchange would serve as compelling evidence that he and Ms. Conway entered into a common-law marriage.  So, the court reversed the trial court, finding that  Mr. Zadnik's statements under oath and his responses during the legal questioning, which detailed his exchange of vows with Ms. Conway, have been deemed adequate for summary judgment. It suggests a valid dispute concerning whether Zadnik and Conway were indeed wedded under Pennsylvania's common law.