With hundreds of thousands of confirmed cases and increasing deaths worldwide, COVID-19 has quickly become the only topic of conversation.  I can no longer remember what we used to talk about. If you own a business, you have probably felt the effects of the pandemic more substantively.  We have. The U.S. Judicial Panel on Multidistrict Litigation (JPML) will hear oral arguments in late July, about whether to consolidate and centralize lawsuits involving COVID-19 insurance coverage. After the SARS outbreak in 2003, many insurance carriers created policies made to include a vague virus exclusion as a reason for them not to cover businesses who have been paying insurance for years. Unfortunately, in most cases, insurance companies did not offer policies without this exclusion or the ability to buy virus coverage. On April 20, plaintiffs' lawyers filed a motion to form an MDL. The motion filed in the Northern District of Illinois (and another was filed in Pennsylvania) alleges that there are two key issues that need to be decided in this litigation: business interruption cases turn on two questions: (1) whether COVID-19 causes "physical damage or loss to property" and, (2) whether the COVID was "present" on the insured property.  Those issues should be decided in one litigation for efficiency and for consistent rulings. The court has yet to decide whether to grant plaintiffs' motion for an MDL class action.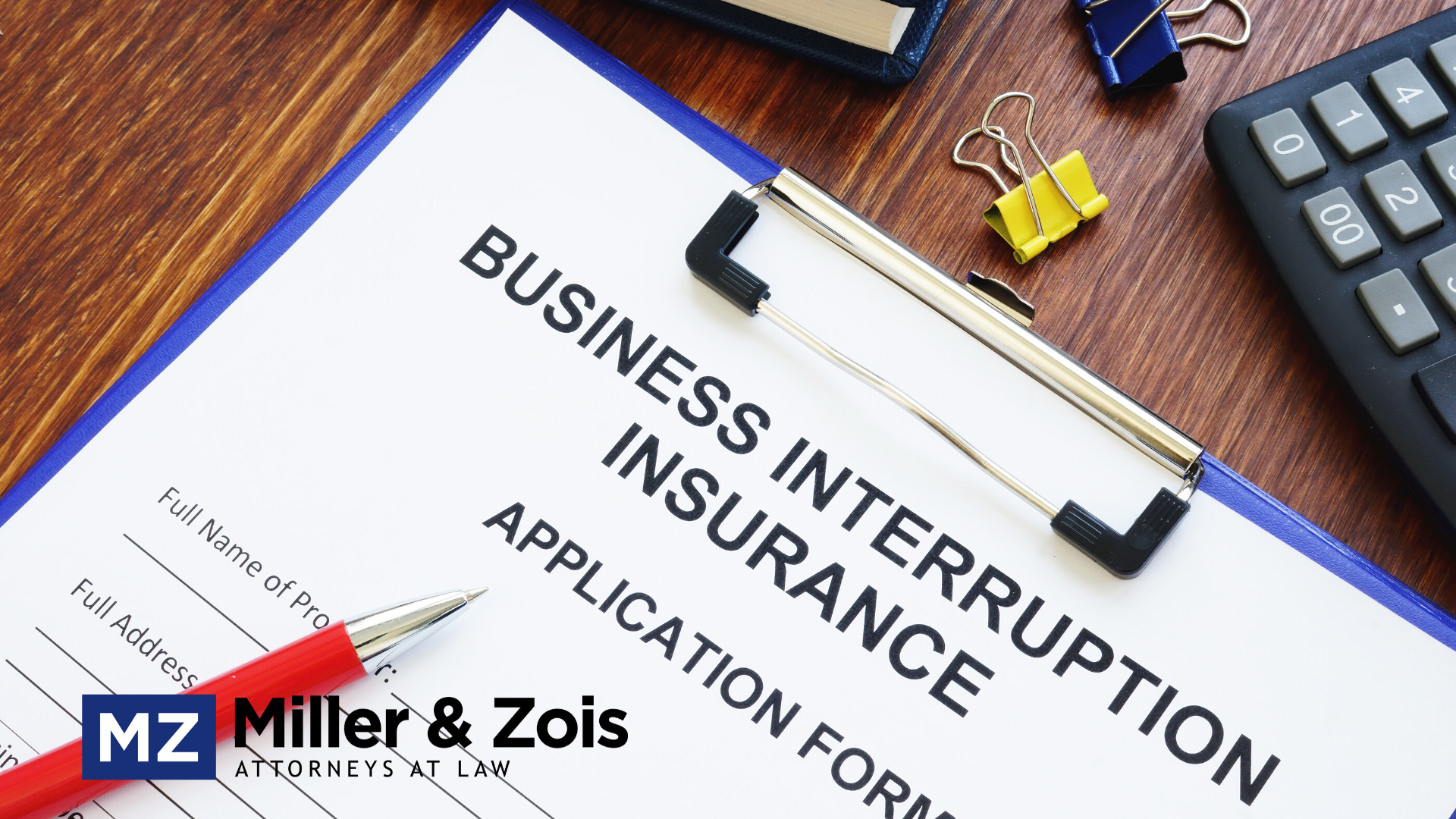 What Is the Benefit of Centralizing Claims and What Can I Expect?
The JPML will consider whether to consolidate both individual and class action lawsuits. The majority of these lawsuits surround the effect of the pandemic on business and insurance carriers. As a result of the pandemic, businesses have been outraged to find that their insurance refused to cover their losses, regardless of the policy. Most business owners who have filed a suit were under the impression that they were covered for the pandemic, because of their business interruption insurance. However, business interruption insurance policies typically only trigger if there's a direct physical loss to property; they do not cover virus and bacteria. Insurance carriers in response have denied many claims, claiming that the virus was an exclusion in the coverage, written in the fine print of the policy. Various states have proposed legislation to resolve the situation. However, in the near future, there's no immediate clarity for business owners or insurers.

With a growing number of complaints being filed in U.S. District Courts nationwide, several parties filed a motion to transfer, asking the JPML to centralize the claims before one judge in the Eastern District of Pennsylvania. Centralizing the claims would promote a more efficient and universal process, while also avoiding duplicative discovery into similar issues presented by each case. Somewhat predictably, insurance carriers have filed an opposition to the establishment of consolidated proceedings altogether. On July 30, arguments will be presented through a videoconference due to the ongoing pandemic. It is likely that in the time leading up to the hearing, thousands of businesses who have suffered similar effects will likely look to file lawsuits as well. In complex litigation, where numerous claims regarding similar situations and similar injuries have occurred as a result of the same circumstance, it is common to centralize the litigation for pretrial proceedings.
What Should You Do if You Have Lost Income as a Result of COVID-19?
The most important first step for any person or business owner is to collect evidence that will allow you to file a business interruption claim. You want to talk to a lawyer quick. There could be notice provisions and other technicalities that could bar a future claim.

Gathering as much information as possible and contacting your insurance carrier will allow them to determine whether your claims are covered.  Most insurance carriers are not covering losses due to the pandemic which is why there will be litigation for years seeking coverage.  However, if a policyholder files a claim within the deadline requirements for first notice of losses, it allows you to still dispute the insurance carrier's decision. Before the July hearing, there hasn't been a binding decision from any court in the country that makes provisions and exclusions in the insurance contract enforceable, at least concerning COVID-19 claims. By following the strict deadline requirements, it may allow you to dispute the claim decision at a later date when there has been regulations or court precedent passed universally.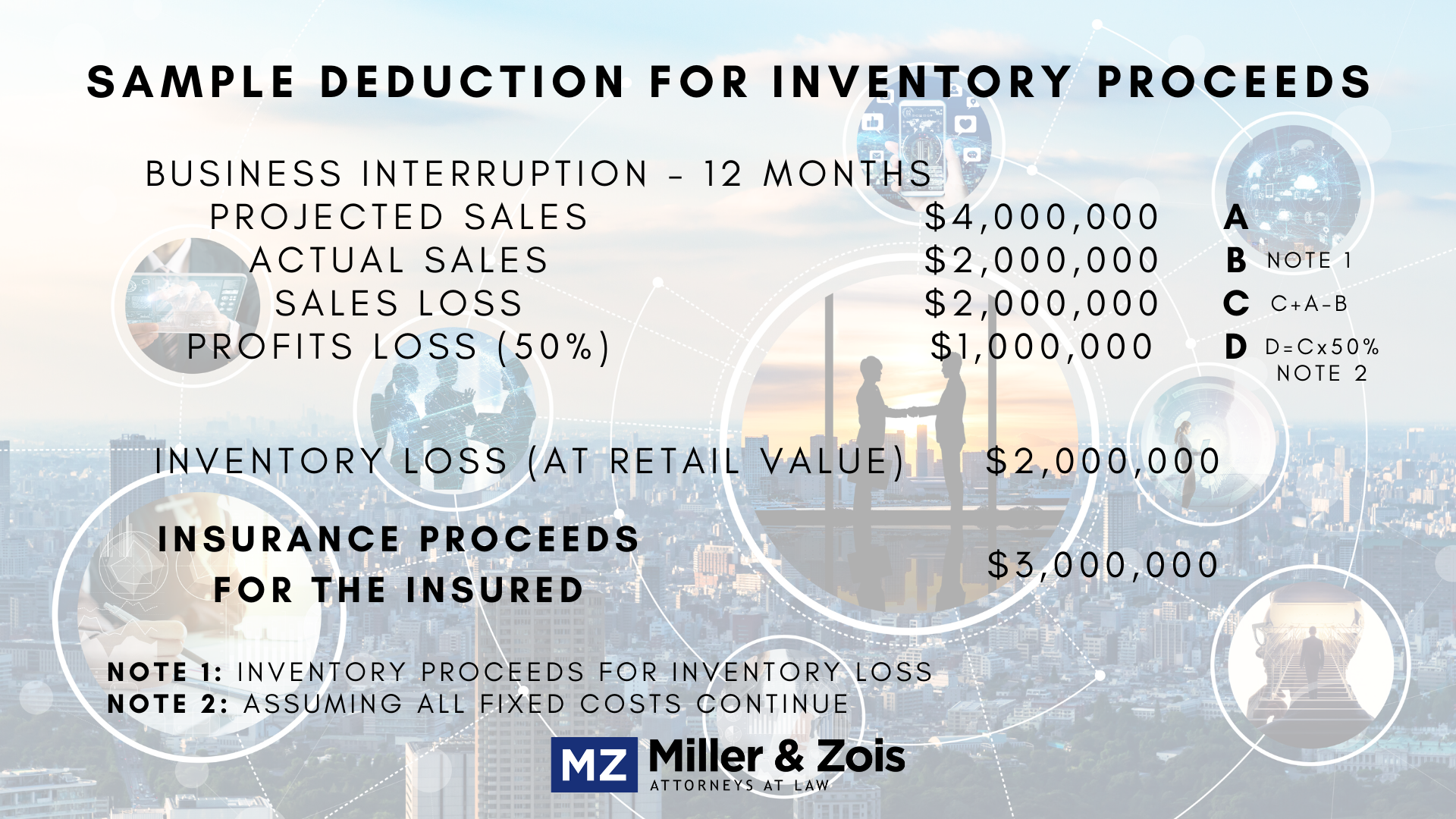 Regardless of any virus exclusion policy, you may still recover some damages. It's not clear whether the virus exclusion will be enforceable and there is currently nothing to make a clear distinction. Making sure that you've followed the requisite steps will all you to not be precluded from recovery in the future.
What Else Should I Do?
What started as a judicial question has moved to both the legislative and executive branches. Legislative bills that would require insurers to pay COVID-19 business interruption claims have been introduced in eight states so far. President Trump also pronounced his support for claims made by business owners who purchased insurance policies without any virus exclusions during an April 10 press briefing. It is an election year so politicians will be pandering to business owners. That is good for you.

These are certainly unprecedented times we are living in. Moving forward in the coming weeks business owners can expect more clarity. For now, you should stay safe and healthy and take some additional steps to help yourself later down the road.
Stay up to date – Following the latest consolidation hearings, regulations, and restrictions from state and federal governments. This will help you stay in compliance. Doing so, will not preclude you from recovery and allow you to plan for the future.
Review your policies –You should take some time to familiarize yourself with the remainder of your policy, as well as other exclusions that may apply to you or your business. Doing so, will keep you up to date and acutely aware of how your policy affects your circumstances. 
Take steps to mitigate your losses – Evidence of efforts to mitigate costs will be a significant focus of most insurance adjuster. Mitigation efforts could include operating from temporary locations and identifying other sources of supplies or customers. After a loss is known you should develop a mitigation strategy that includes an assessment of possible recovery scenarios to resume normal operations. 
Document your losses- Documenting your losses concerning COVID-19, and not any other cause of action, can make an insurance claim readily supported, helping to expedite your claims.
Maintain Supporting Documentation – By maintaining supporting documents, and having them readily available it can help create a successful settling of a business interruption claim. The ability to document and support each claim element is crucial to this process. Documentation that properly and effectively supports a business interruption claim will make it more difficult for an adjuster to deny elements of a claim now or in the future.
Business Interruption Verdicts and Settlements
A man retained an attorney for help with purchasing commercial property. After closing the purchase, he discovered significant environmental issues on the site including leaking storage tanks. The man claimed these issues made him liable for cleanup and removal costs. He alleged legal malpractice against the retained attorney, claiming he should have known about these issues. The man claimed he failed to identify prior uses of the site, failed to recommend environmental inspectors, and failed to advise him on the prevalence of hazardous substances. The attorney denied the man's allegations, arguing that his own actions caused his damages. A jury ruled in the man's favor and awarded $343,135.
2019 – Minnesota
Water, sewage, and contaminants from a restaurant leaked into a neighboring Williams-Sonoma store, causing significant property damage. Williams-Sonoma alleged that the restaurant owner's negligence resulted in business interruptions, inventory loss, and lost profits. They claimed she caused the leak and negligently hired and supervised her employees. The jury awarded Williams-Sonoma $247,054.
A lightning strike caused a hog nursery to lose power and suffer electrical circuit damage to its buildings. The nursery's owners filed a claim with Farm Bureau, their insurer, who denied it. They then filed suit against Farm Bureau, alleging breach of contract. Farm Bureau argued that their coverage excluded electrical problems because they were wear and tear-related. Following a bench trial, the court awarded $175,000 in lost income and $171,427 in rewiring costs. The bench verdict totaled $346,747.
A fire destroyed a bowling alley. It was ruled arson, which a competing bowling alley plead guilty to. Despite the charges, the bowling alley was never rebuilt. Greater New York Mutual Insurance Company (GNY) insured the building for over $4,000,000. However, a conducted appraisal revealed that the replacement cost would total over $6,000,000. The bowling alley's owners and GNY sued the insurance broker that sold the initial policy. They asserted that it negligently claimed that the $4,000,000 policy limit was enough to fully cover the replacement costs. A jury ruled in the plaintiff's favor and awarded $2,000,000.
2016 – Illinois
A building owner retained a construction company to work on its first floor's plumbing. The construction workers used gas-powered saws to cut the concrete floor. This caused gas and concrete fumes to spread to a clothing factory on the second floor. As a result, the factory's entire silk dress inventory was ruined, and its owner lost two months' worth in profits. She alleged that the construction company's negligence caused her profit loss and property damage. The factory owner claimed its employees negligently used gas-powered saws to cut the floor, ignored demands that the cutting stop, and failed to put up a barrier between the floors. The construction company denied damages, arguing that she failed to contact them on how their work would affect her business. A jury awarded the woman $624,088.
$624,088 – Verdict